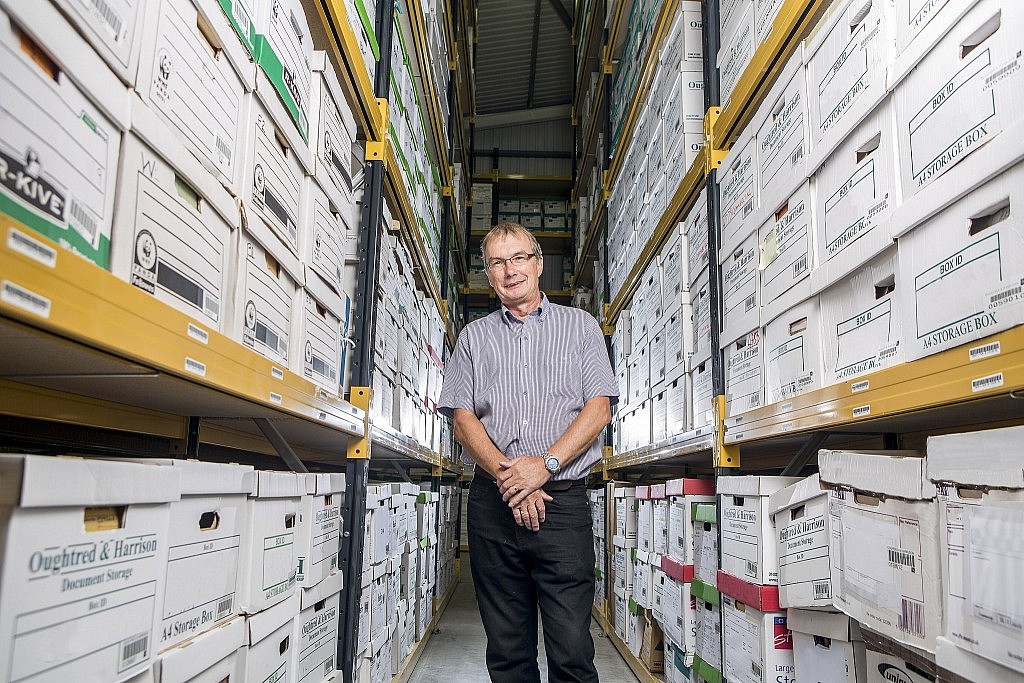 Document storage solutions have revolutionised the way businesses can store and manage their documents. In the past, many businesses struggled to maintain cluttered filing cabinets that were prone to disorganisation, damage, and theft. Not to mention, this type of filing system takes up valuable office space that could be put to better use. Today, however, modernisation in document storage and scanning technologies have resulted in specialised services, like those of OH Archival, which provide key support to businesses.
With proper document storage solutions, not only will you never misplace another file again, but you will also improve your business's overall effectiveness by spending less time searching for files, and more time interacting with them. If you're thinking about upgrading your business with a document storage solution, you may have already heard about some of its outstanding benefits; but you may still be wondering, how exactly does document storage work?
At OH Archival, we make document storage as easy and convenient as possible, with minimally intrusive document pickup, safe storage, fast accessibility, and thorough disposal.
Document Pickup
To free up space at your brick and mortar location, and protect your important documents from damage, loss, or theft, moving your files to an off-site secure location is a smart solution. At OH Archival, our complimentary collection service will arrive at your office space to collect your paper files and take them to our secure off-site location. The whole process is optimised for convenience, working around your schedule so that we can pick up your documents at a time that is minimally intrusive to your daily business operations.
Safe Document Storage
At OH Archival, our secure off-site storage facility is monitored by 24-hour surveillance and strict access policies to ensure the security of your documents.  Once at our archival location, your documents will be safely stored with utmost confidentially, giving you the peace of mind knowing that your important file will not get damaged or misplaced.
In addition to our paper document storage solutions, we also offer scanning services that digitally scan all your important documents for extra backup, security, and accessibility. At OH Archival, our highly secured information system, and hardware protection, earned us an ISO 27001 accreditation—which is the industry standard. In addition to information security, all our scans will also undergo quality checks to ensure the integrity of your files.
While paper files are vulnerable to being lost, damaged, or stolen while in the office, digital copies are immune to these hazards and can only be accessed and managed by authorised users.
Quick Accessibility
One of the greatest advantages of document storage systems is how easy it is to access your important files. If you need fast access to a paper file stored at OH Archival's secured off-site location, we can deliver your document to you the same day. We even offer emergency delivery services at no extra cost.
Digital scans of your documents can typically be accessed instantaneously using a document management software—allowing your employees to locate important files in a few simple clicks.
If you choose to back up your digital files using cloud storage, your documents will be also accessible by authorised users on any mobile device. This makes it extremely easy to locate and manage documents whenever and wherever needed.
Document Disposal
Finally, document storage solutions allow you to confidentially and securely dispose of documents when they are no longer needed. Failing to properly dispose of expired documents can not only put you at risk of identity theft, but it is also against the law in some cases.
At OH Archival, our document disposal services are fully accredited and utilise only the best industry practices. For paper documents, our top quality paper shredding service ensures that your paper files are thoroughly destroyed in a cost-effective manner, with a certificate of destruction to guarantee your file's complete disposal.
For digital files, it is also extremely easy for authorised users to manage documents through the online document storage database.
Overall, document storage systems are modern solutions that support your business by providing safe, organised, and easily accessible file management, while freeing up space and time in your office for better productivity.
COULD DOCUMENT ARCHIVE STORAGE HELP YOUR BUSINESS?
Find out how document storage might help your business grow and prosper.
More Information ❱
Have you had issues?
Have you, or your business been affected by any issues mentioned in this post? If so, feel free to leave a comment below.
If you enjoyed this article then feel free to share it using the social media buttons at the top.