Join Sainsburys, Ibis Hotels and the NHS and enjoy confidential, high quality document scanning and cost savings with us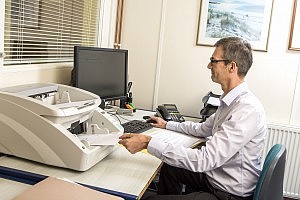 Day after day, no matter the size or sector more and more businesses are welcoming the benefits of safe, high quality document scanning service as part of their document management systems and you could too.

Working with businesses including The Hull and East Yorkshire NHS, through our UK wide infrastructure and experience we can support you in simplifying your confidential document management, including document storage and shredding.
We're guaranteeing to save you time and grow your revenue within just 3 months through these 4 simple steps:
Increased productivity by reducing filing time, together with the finding and disposal of your documents
Releasing more time for your customers and less time managing your paperwork
Creating more office space by digitizing your documents – giving you ways to expand your income generating team, your hardware or equipment
Your greater peace of mind, knowing that your data is easily accessible and completely safe
DO YOU KNOW THE COST OF HAVING YOUR DOCUMENT SCANNED?
Ask for your free, no obligation quote. It will be less than you think.
Get a Quote ❱
Many owners and managers know that, a smart and secure document scanning service is one of the key "business efficiency secrets" behind many successful businesses…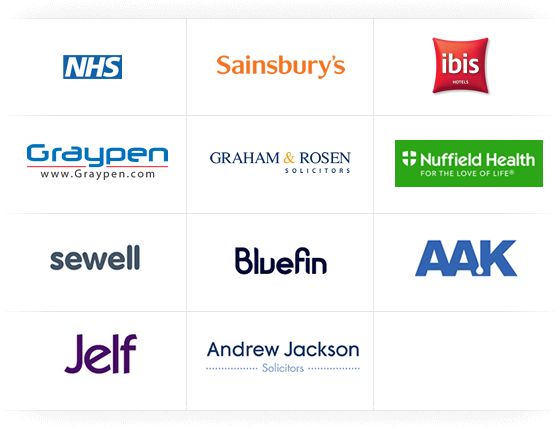 Our digital document scanning service converts your pile of paper documents into a convenient, space-saving electronic archive you can access at the touch of a button.
Most businesses do not need to keep an original hard copy of each document they have. Most, if not all, paperwork is best kept in pristine condition in a space-saving electronic archive.
We provide a digital transformation service for a range of public- and private-sector organisations. Using the latest document scanning equipment, we quickly convert your paper documents into high-quality digital files. You can then locate and retrieve your files in seconds, without even leaving your desk.
Free cost benefit analysis for our risk-free guarantee
To ensure you benefit from our bespoke document scanning services we will undertake a cost benefit analysis of your business. Also, we offer a no obligation, risk-free return policy in the first three months of working with you as your guarantee.
So if you do not benefit from our service within 3 months your documents will be returned to you with nothing to pay.
Our secure systems are ISO accredited
Your trust is paramount and our information security systems are ISO 27001 accredited and independently audited to match and exceed the industry standard. We also make it our role to maintain and invest in the very best in security hardware so you don't have to.
ISO accredited for secure information systems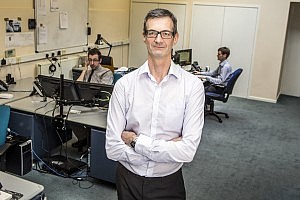 We are trusted by organisations of all sizes, as our information security systems are audited independently and ISO 27001 accredited – the industry standard. We invest, maintain and incorporate the very best in security hardware so you don't have to.
Why customers stay with us for over 30 years
We concentrate on the management of your documents so you don't have to. We also know that every business is unique and we never apply a 'one-size-fits-all' approach, so, just as your business evolves we will tailor our services to keep you ahead of the game.
We're proud of the amazing feedback we receive
We regularly ask our clients to fill in service evaluations as part of our ISO 9001 accreditation, we also run regular customer reviews. In our most recent survey our customers gave us ratings of:
Out of 27 survey's:
81% excellent
19% good
None came back as merely satisfactory or poor and
100% would recommend our services
TAKE ADVANTAGE OF OUR RISK FREE, GUARANTEED SERVICE
Ask for your free, no obligation quote.
Get a Quote ❱
It's important not just to take our word for it – here's how a few of our customers see our document scanning service:
Client Testimonial
"We have recently successfully completed a trial with a securely scanned and encrypted retrieval process via Oughtred & Harrison, which we have found extremely useful and certainly a time and cost saving improvement which meets our high standards."
Ian Boyd, Director
Graypen Limited
Client Testimonial
 "We have been very happy with the work Oughtred & Harrison Group have carried out for us, arranging for the collection, preparation, scanning of documentation and return to us. From the start it has been easy to arrange and the work has been handled in a thoroughly professional manner."
Graham Beeston, Practise Manager
Graham & Rosen Solicitors
Client Testimonial
"The Oughtred & Harrison staff have always been extremely helpful and polite, and we have a good working relationship with the management team. This coupled with the excellent service we receive make it very easy for me to recommend Oughtred & Harrison."
Martin Whittle, Health Records Manager
Hull and East Yorkshire Hospitals NHS Trust
WE WILL BE YOUR TRUSTED PARTNER WITH OUR GUARANTEED SEVICE
Ask for your free, no obligation quote.
Get a Quote ❱
We are a business with almost a century of expertise – you can trust us to:
Scan all your documents in accordance with the highest quality standards
Ensure all scanned documents are legally compliant and admissible in a court of law
Give you constant and instant access to your scanned documents
Store your documents in a secure environment
Have appropriate disaster recovery, continuity and back-up plans, rigorously tested in compliance with our ISO 27001 accreditation
TAKE ADVANTAGE OF OUR RISK FREE, GUARANTEED SERVICE
Ask for your free, no obligation document scanning quote.
Get a Quote ❱
When you have an important question, we will always give you a prompt and expert reply…
What is Document Scanning?
Document Scanning is the means of converting information stored in hardcopy paper into a digital format. It is accessed via PCs, laptops & tablets, possibly to be printed out onto paper again!
Why Should I use a document scanning service?
It is a common theme amongst our clients that when they called us to talk about document scanning, it was for one of 2 things:
A result of an intolerable lack of space created by volumes of paper files, filing cabinets or bankers' boxes

Wanting to find a more effective way of retrieving information within an organisation that didn't require a flow of paperwork stemming from environmental concerns or productivity or both
What resources do document scanning projects need?
You are probably reading this article because you are thinking about digitise your mountains of paperwork (current or historical).  Having come to this conclusion, there are 3 questions you should be asking:
Do we have the resource to do this?

What do we want to do with the output (i.e. scanned document)?

How should we index the files?
Document scanning is resource intensive so you need to decide whether you have the staff available for the project, how many you will need, & for how long. 
Do you have the equipment that is up to the task?  Scanning thousands of sheets of paper through a copier/scanner is going to take a long time & result in a lot of miss-feeds.  It may be simpler to use a Document Scanning supplier who have sizeable production schedules & economies of scale keep costs down.
Once you have scanned a document you should decide how you want to store & access the information. It may be on a memory stick or a hard drive or if you need to access to a lot of information & quickly, Document Management Software would be appropriate.  You will also want to decide the quality of the scanned images & whether colour or not. This is important as digital storage space is the same as physical storage, it is a finite resource & the more you use, the greater the cost.
Indexing is critical but if you are using Document Management Software, less so.  If you are using a traditional file index structure, you will need to decide what this is prior to preparing the paper for document scanning.
What do I need to consider before starting an in-house document scanning project?
Most document scanning projects are straight forward but there is a genuine lack of understanding of investment in terms of resources required. 
A non-complex document scanning project can take a month depending on paper preparation involved.  The cost of staff time, hardware purchases & software licenses is easy to calculate. More difficult is the disruption to a business.  You also need to be confident it is being done to high standards
What is the overall process of a document scanning project?
Once you've decided how to scan your documents, your output file format, & how you are indexing the paperwork for easy retrieval you're ready to go.
First of all, you need to remove all staples. This is essential to prevent damage to the paper, duplicate feeds into the scanner & damaged scanning equipment.  Once you have removed the staples you will probably never staple sheets of paper together again!
You will find post-its dotted around your files.  These will need removing but you also need to decide whether post-its actually contain any valuable information.  If so, you will want to scan them separately but more often than not, you can remove them because they tend to be "notes-to-self" rather than critical pieces of information.
Whilst doing this or after paper preparation, you need to index the information.  This is important if you want to find particular information contained within a large file quickly.  There are a number of indexing approaches:
OCR: Optical Character Recognition (only with Document Management Software)

Barcodes

Page Breaks

Manually
The method chosen will be dictated by the complexity of the document scanning project but if at all possible, keep it simple.
Scanning the Documents
The paper has now been prepared & is ready for scanning.  What will possibly have taken a week to prepare may take a day to scan but this is the simple part.
You will take a stack of paper (there are maximum quantities a scanner can take per feed) & feed it into the scanner.  You should always quality check the images & that all sheets are scanned.  At the start of a project quality should be checked 100% but you may want to scale this back as you grow in confidence.  
Document scanning requires working hardware so you need to make sure you maintain your scanner as recommended by the Manufacturer.  Depending on the usage of your scanner, you may want to sign up to a warranty to ensure no downtime but this will only be a consideration if you are regularly scanning documents.
What are the steps involved in your document scanning service?
Step One: Implementation
After you've spoken with us & you are happy with the quote we will arrange a meeting.  At this meeting our objective is to learn about your needs & develop a service that meets your requirements.  We will either confirm the quote or submit a new proposal should the brief change.  At this stage you are not committing to anything.
We will sign a Non-disclosure agreement & ask to take a few files to test what has been agreed in the first meeting.  We will keep testing until both parties are 100% satisfied with the end result. It is only at this time that we will ask you to enter into an agreement to confirm prices & service level agreements. 
The implementation stage is a key part of the process as we take the time to make sure you are completely happy. This means we can guarantee you will be satisfied before any contract is agreed.  With one client it took us 9 months before the project was agreed but we are patient & we want you to be comfortable.
Step Two: Collection
We will collect your files from you using our own staff & vehicles.  A key component of our document scanning service is that we will come to your premises & take the files away from you with minimal disruption to your day-to-day routine.
Step Three: Pre-scanning
Like any production lines, we work to schedules & we may not be provide scanning services immediately.  We do offer Document Storage solutions & own 3 warehouses so even if we cannot put your paper into production straight away, we can still collect your files & store them. This means you can to start using your new space immediately.
Step Four: Preparation
From our implementation meeting we will know how you want your scanned images to look & the indexing methods to be used.  At the preparation stage our team will remove staples & post its, prepare the paper using indexing methods we will have already have discussed, tested & agreed. We will then set up the specialist document scanning software we use for your bespoke scanning service.
Step Five: Production
This is the point where we actually begin scanning the files we have collected from you.  We have a clear process as part of our document scanning services that ensure the highest of quality. To prove this we have attained ISO 9001:2008 Quality Management accreditation as well as ISO 27001:2013 Information Security accreditation.  Our processes & methods are audited independently by the British Assessment Bureau (UKAS certified) annually.
Step Six: Project Completion
When we have finished the scanning service project we will deliver the output in whatever format has been agreed with you.  This may be a simple memory stick, we may upload output directly onto your network, or we may support & manage document scanning software in the cloud.  Either way, a member of our team will be on-hand to show you how best to use your output. They are also available to answer any queries, any time no matter how long after completion of our document scanning service.
How do I ensure my documents remain legally admissible?
To ensure legal admissibility, you should ensure you have an audit trail so you know who has scanned a document, when, & if it has been altered.  Create individual user names & apply relevant access control policies.
How do I know if 3rd party document scanning is cost effective?
Our policy is to always make an audit of your existing document management processes first and foremost to ensure that we will improve your business. Not simply to cut down your operating costs but also to help boost your income and profits.
Whether you are looking to reduce costs, consolidate or grow, effective document management means you will also be able to create greater space for expansion and increased productivity. It also means your team can concentrate on doing more and better business.
How quickly can you scan my documents?
We will work with you to provide a scanning solution to meet your deadlines.  We are highly efficient and can scan things many times faster than doing it yourself.
What will happen to my documents after scanning?
That decision is yours. We can offer you 3 options:
securely destroy them, using our on-site shredding service
return them to you
Securely archive them using our storage service.
Can you collect and deliver my documents?
No problem! We have a fleet of vehicles and can collect your documents from anywhere in the UK.
At no risk to you!

Our partnership with many businesses like yours has transformed the way they work and reaped amazing benefits for them.
It's straightforward and risk-free.
Remember, if you do not benefit from our service within just three months your documents come back to you with nothing to pay.
TAKE ADVANTAGE OF OUR RISK FREE, GUARANTEED SERVICE
Ask for your free, no obligation quote.
Get a Quote ❱