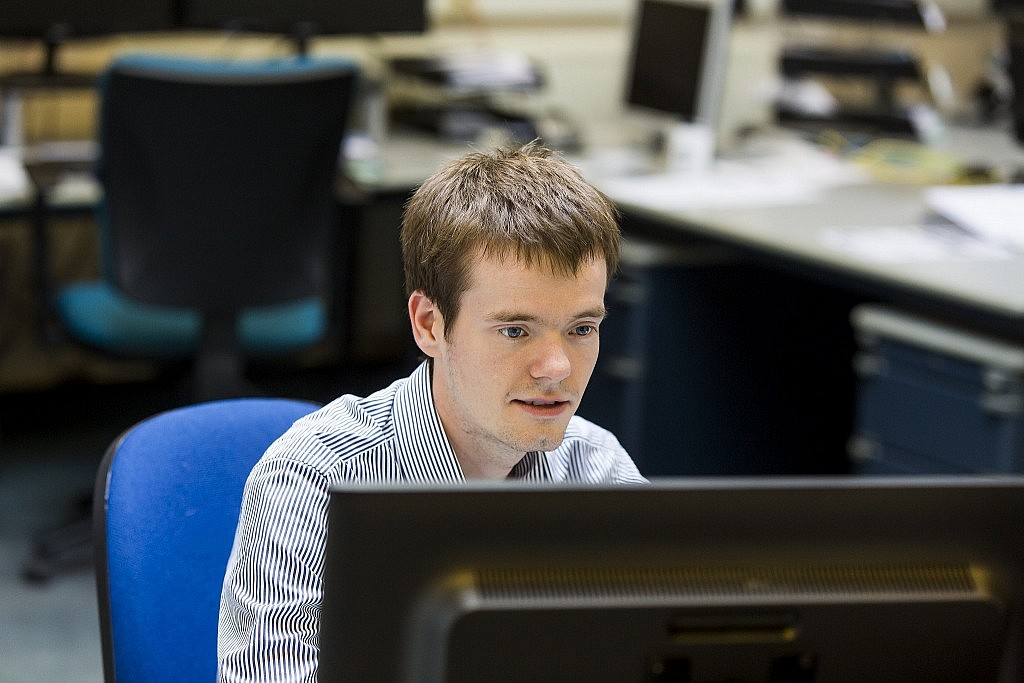 Upgrading your business with new innovations is a great way to keep your company looking towards the future. When it comes to contemporary business technologies a business document scanning service is an effective and essential tool to help make your office more efficient, secure, and environment-friendly.
Old filling systems often resulted in papers being lost and misplaced—a frustrating and sometimes costly inconvenience for both your staff and customers. With document scanning, on the other hand, you can safely and efficiently save your documents electronically for fast accessibility and safe storage.
If you are thinking about changing your filing system to use business document scanning, don't forget about these great advantages:
Security
Nothing is worse than realising that your company has lost an important document, or even worse, an entire file. Paper documents are vulnerable to many risks, including being misplaced, lost, damaged or even stolen. Even when it comes to non-classified paperwork, losing files can be a huge inconvenience and a liability to your company.
One of the greatest advantages of document scanning is the data security and protection that it offers. With a document scanner, you and your staff have the ability to make secure electronic copies of your business's files for safe storage. Once on your computer, these electronic files can be backed up to cloud storage so that even if your computer is damaged or breaks down you can still access your important documents.
Dealing with paper files alone can be a huge risk for your company, as a fire or flood could cause you to lose all of your documents at once; investing in a document scanner, on the other hand, means investing in your company's data security and future prosperity.
Easy Accessibility
When you consider that staff have been shown to spend only 15%of their time reading documents, as opposed to 50% of their time finding them, it is clear that companies can benefit from more efficient document management systems. Document scanners make it easy to copy and save important files so that they are never misplaced or lost. Further, these electronic copies are extremely easy to organise, send, and share—helping your business improve its overall daily efficiency.
With electronic copies, you may also have the ability to search for certain keywords in order to locate a document quickly and effectively. The added accessibility and expediency provided by a document scanner means less frustration for your staff and less waiting time for your customers.
Increased Storage Space and Minimised Office Cutter
With a document scanner, you can say goodbye to bulky filing cabinets, as you now have access to virtually unlimited, secure storage space. Offices that deal mostly in paper, often result in cluttered desks, messy cabinets, and inevitably lost paperwork. With a document scanner, on the other hand, you can declutter your office, freeing up more space for other company assets while creating a more relaxing office environment for customers and employees.
Being able to electronically back up your files also means that you can store years-worth of documents in an organised system for future reference if needed. So when that inevitable client comes in asking about a document that they signed a decade ago, you've got it stored and ready to print.
Environment-Friendliness
Going green should be a goal for any company, and with document scanning, it's an easy accomplishment to achieve. Instead of having to make countless paper copies—because a new customer needs one, an old customer lost theirs, you want a few extras just in case they get damaged, and the countless other problems that arise from paper systems—you can store, print, and share your electronic copy easily and efficiently.
Investing in a document scanner doesn't necessarily mean moving to a completely paperless system, it just means minimising paper waste by being able to effectively store documents, and only print them on an as-needed basis.
Not only will this allow your company to maximise its environmental efficacy, by enabling you to recycle unneeded files, it also helps you save money by reducing the waste of office resources.
Document Scanning
These are just a few of the many benefits of business document scanning, but investing in this technology can upgrade your company's efficiency and reflect an innovative and modern business approach.
If you are ready to move past risky and outdated paper storage methods and embrace the future of your company, contact OH Archival Services today to learn about our leading services and receive your quote.
Have you had issues?
Have you, or your business been affected by any issues mentioned in this post? If so, feel free to leave a comment below.
If you enjoyed this article then feel free to share it using the social media buttons at the top.