Hull Document Storage, Scanning and Shredding – reclaim your time and cut your costs
Delivering time critical and highly confidential document management, more and more businesses like yours across Hull are cutting their costs and boosting revenue through the benefits of high quality off-site document storage, scanning and shredding. Document storage Hull – you local service from a local company.
Local to Hull, we partner businesses including Nuffield Health via our free business audits, tailored services and risk-free guarantees and we're here to help you simplify and fully secure your document management too.
Enjoy our no obligation return policy in the first 3 months – guaranteed!
4 ways to get cost saving confidence
Playing a key role in sustainable business success, our document management service brings you plenty of benefits in four important ways.
What do we mean?
It's simple, you will:
Increase your productivity – no more filing, finding and destroying documents
Earn more money – less time on paperwork means more time with your customers
Discover office space – you never knew you giving you options to enlarge your revenue generating team, your hardware or machinery
Enjoy peace of mind in the knowledge your data is secure, easily accessible and confidentially destroyed when required
ENJOY SWIFT & SECURE DOCUMENT STORAGE, RETRIEVAL & DESTRUCTION
Document storage Hull – Ask for your free, no obligation quote.
Get a Quote ❱
Client Testimonial
"We have been using the archiving services of Oughtred & Harrison for several years.  In that time we have found them to be efficient, great value for money and they are always willing to go the extra mile. A local company who value their customers and are always looking for ways to improve the service they offer."
Jo Emanuel
Estates Support Administrator – Sewell Group plc
Enjoy same day retrieval as standard on documents and digital data within minutes, we support businesses across Hull, Leeds, Manchester and Sheffield.
How do we do it?
With no obligation to you we arrange an implementation meeting to work out your specific needs and setup your delivery and collection schedule in a bespoke Service Level Agreement and ensure our services will benefit you.
Service Highlights
Same day physical document retrieval service across Hull, including our Scan on Demand service
We can arrange same day emergency retrievals and delivery when required for your physical documents
All scanned and digital documents are securely stored in our own data centre and can be accessed within the hour, if not in minutes.
All your documents are destroyed confidentially with confirmation certificate
We won't charge you extra for emergency retrieval
COULD YOU BE AT RISK FROM DATA BREACHES?
Get in touch today for a secure answer to storage and shredding concerns.
Get a Quote ❱
ISO accredited for secure information systems
ISO 27001 accredited, we invest, maintain and incorporate the very best security systems and are audited and approved by NHS Information Governance; just another reason why some of our customers have been with us for over 30 years.
Client Testimonial
"Throughout our relationship of over 20 years, we have always been provided with an excellent calibre of service on every level without exception."
Ian Boyd, Director
Graypen Limited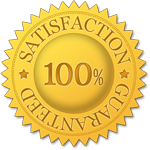 Transforming operational efficiency and boosting your bottom line is easy and risk free.
Remember if you don't benefit from our service within just 3 months we will return your documents with nothing to pay – guaranteed.
Discover more about our document archive storage, scanning and shredding services and your important questions answered.
GET YOUR IMPORTANT QUESTIONS ANSWERED
Request your free, no obligation document storage Hull, scanning and shredding quote.
Get a Quote ❱