Join Sainsburys, Ibis Hotels and the NHS and enjoy confidential, high quality document scanning and cost savings with us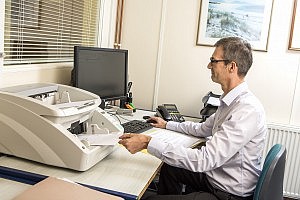 Day after day, no matter the size or sector more and more businesses are welcoming the benefits of safe, high quality document scanning services as part of their document management systems and you could too.

Working with businesses including The Hull and East Yorkshire NHS, through our UK wide infrastructure and experience we can support you in simplifying your confidential document management, including document storage and shredding.
We're guaranteeing to save you time and grow your revenue within just three months through these four simple steps:
Increased productivity by reducing filing time, together with the finding and disposal of your documents
Releasing more time for your customers and less time managing your paperwork
Creating more office space by digitizing your documents – giving you ways to expand your income generating team, your hardware or equipment
Your greater peace of mind, knowing that your data is easily accessible and completely safe
DO YOU KNOW THE COST OF NOT HAVING DOCUMENT SCANNING?
Ask for your free, no obligation quote.
Get a Quote ❱
Many owners and managers know that, smart and secure document scanning and management is one of the key "business efficiency secrets" behind many successful businesses…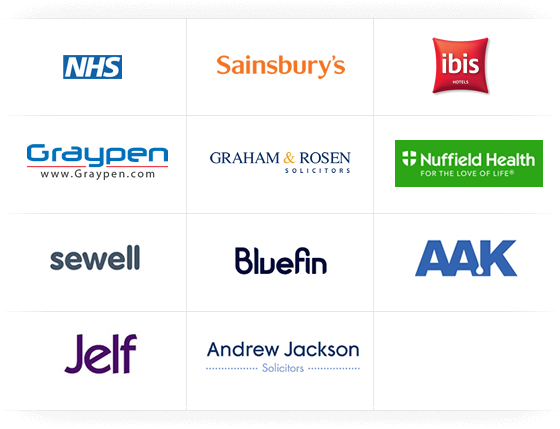 Free cost benefit analysis for our risk-free guarantee
To ensure you benefit from our bespoke service we will undertake a cost benefit analysis of your business. Also, we offer a no obligation, risk-free return policy in the first three months of working with you as your guarantee.
Our secure systems are ISO accredited
Your trust is paramount and our information security systems are ISO 27001 accredited and independently audited to match and exceed the industry standard. We also make it our role to maintain and invest in the very best in security hardware so you don't have to.
ISO accredited for secure information systems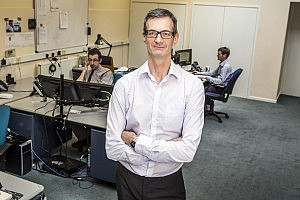 We are trusted by organisations of all sizes, as our information security systems are audited independently and ISO 27001 accredited – the industry standard. We invest, maintain and incorporate the very best in security hardware so you don't have to.
Why customers stay with us for over 30 years
We concentrate on the scanning and management of your documents so you don't have to. We also know that every business is unique and we never apply a 'one-size-fits-all' approach, so, just as your business evolves we will tailor our services to keep you ahead of the game.
We're proud of the amazing feedback we receive
We regularly ask our clients to fill in service evaluations as part of our ISO 9001 accreditation, we also run regular customer reviews. In our most recent survey our customers gave us ratings of:
Out of 27 survey's:
81% excellent
19% good
None came back as merely satisfactory or poor and
100% would recommend our services
TAKE ADVANTAGE OF OUR RISK FREE, GUARANTEED SERVICE
Ask for your free, no obligation document scanning quote.
Get a Quote ❱
It's important not just to take our word for it – here's how a few of our customers see our document scanning and management services:
Client Testimonial
"We have recently successfully completed a trial with a securely scanned and encrypted retrieval process via Oughtred & Harrison, which we have found extremely useful and certainly a time and cost saving improvement which meets our high standards."
Ian Boyd, Director
Graypen Limited
Client Testimonial
 "We have been very happy with the work Oughtred & Harrison Group have carried out for us, arranging for the collection, preparation, scanning of documentation and return to us. From the start it has been easy to arrange and the work has been handled in a thoroughly professional manner."
Graham Beeston, Practise Manager
Graham & Rosen Solicitors
Client Testimonial
"The Oughtred & Harrison staff have always been extremely helpful and polite, and we have a good working relationship with the management team. This coupled with the excellent service we receive make it very easy for me to recommend Oughtred & Harrison."
Martin Whittle, Health Records Manager
Hull and East Yorkshire Hospitals NHS Trust
WE WILL BE YOUR TRUSTED PARTNER WITH OUR GUARANTEED SEVICE
Ask for your free, no obligation document scanning quote.
Get a Quote ❱
We are a business with almost a century of expertise – you can trust us to:
Scan all your documents in accordance with the highest quality standards
Ensure all scanned documents are legally compliant and admissible in a court of law
Give you constant and instant access to your scanned documents
Store your documents in a secure environment
Have appropriate disaster recovery, continuity and back-up plans, rigorously tested in compliance with our ISO 27001 accreditation
TAKE ADVANTAGE OF OUR RISK FREE, GUARANTEED SERVICE
Ask for your free, no obligation document scanning quote.
Get a Quote ❱
When you have an important question, we will always give you a prompt and expert reply…
Will my scanned documents stay safe and confidential?
Yes. All our data that is digitally stored or transferred is protected and encrypted in accordance with the FIPS 140-2 standard. The security in and around our facilities includes fencing, motion sensors, full security camera coverage, internal and external alarms and 24-hour security monitoring. We operate a strict access control policy.
Approved by NHS Information Governance we are ISO 27001:2013 accredited and our processes and procedures regularly audited, to ensure we are industry leaders when protecting your information.
How do I know that document scanning is cost effective?
Our policy is to always make an audit of your existing document management processes first and foremost to ensure that we will improve your business. Not simply to cut down your operating costs but also to help boost your income and profits.
Whether you are looking to reduce costs, consolidate or grow, effective document management means you will also be able to create greater space for expansion and increased productivity. It also means your team can concentrate on doing more and better business.
At no risk to you!

Our partnership with many businesses like yours has transformed the way they work and reaped amazing benefits for them.
It's straightforward and risk-free.
Remember, if you do not benefit from our service within just three months your documents come back to you with nothing to pay.
TAKE ADVANTAGE OF OUR RISK FREE, GUARANTEED SERVICE
Ask for your free, no obligation document scanning quote.
Get a Quote ❱